Poker Strategy Articles

Poker Journal
2004-2011

Poker Journeys

Poker Player Bios

Poker Tournaments 2005-2011 Reports

My Tournament Poker Results

Heroes

Site Map
I met Amir when I began playing tournaments. He was a Southern California tournament professional, so I often ran into him. When I first started playing in the Omaha tournaments, I had an incredible run. I made it to the final table my first two times, and down to two tables in another. Amir started calling me "The Queen of Omaha." He then shortened my name to "Queen". I responded by giving him the name "King".

The King was ranked the number one No Limit Holdem player in 2003, but it is actually his personality that made him stand out as a poker player. He was funny, charming, and personable. It was always a pleasure having him at my table. If he happened to take my chips, I was at least laughing when he did it.

Amir spent a good deal of time poker tutoring actor Ben Affleck. Of course, I found that interesting. At the time, Ben had a huge interest in poker, and lessons from Amir happened to be his birthday present. Amir got to fly out on a private plane to give Ben his first lesson. In June 2004, Affleck won the $10,000 California State Poker Championship No Limit Hold'em tournament at the Commerce Casino, with its $356,000 first prize.

When I asked Amir about his tournament success, he told me that he knows that he is not the best No Limit player in the world, he knows that he is not the best Omaha player in the world, but he also knows that he is a great tournament player and that is what separates him at the table. He said that he doesn't play to survive, but he plays to win. He didn't want sixteenth or thirteenth place, he wanted first. Sometimes he would get knocked out early by having that mentality, but when it paid, it PAID! During one of his interviews at the World Series, he stated, "I am not afraid to put my money out there and sometimes you just need to let these players know who is the boss. You wanna mess with me, it's going to cost you. Sometimes you have to be willing to die in order to live in these tournaments. That is basically it."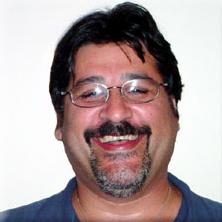 At the 2003 World Series of Poker Championship Event, Amir looked like he had a legitimate shot at winning. He ended up finishing in sixth place and some people thought it was because he fell apart at the end. I didn't necessarily agree. Knowing Amir and his playing style, the move he made toward the end of the tournament is the kind of play that worked for him. His unpredictable style made it very difficult for players to read him easily. The bottom line is, he got results...

He was No Limit Texas Hold'em Player of the Year in 2001. He finished in second place in the 2003 tournament player of the year race, a few points behind Men the Master Nguyen. Unfortunately for Amir the year wasn't a few days longer... because he won the Limit Texas Hold'em event at Hollywood Park Casino on January 3, 2004!

Amir passed away in January 2010. I miss him.