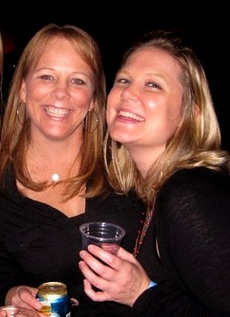 Poker is an amazing game, full of opportunity that is likely to go unnoticed if you don't know where to look. While the lures of big scores and cash paydays are obvious, the game of poker also offers adventures that we feel unbelievably fortunate to have discovered.

Like most professional players, we initially got into poker for the money, never expecting that the game would deliver the unforgettable experiences and relationships that we have gained along the way. After traveling to international destinations on the PokerStars tours, we have found that poker is not only a business with monetary rewards; it can also be a journey.

Like we mentioned, you have to know where to look in order to maximize your poker experience. While we have traveled to several other poker destinations in the past, the adventures we have found at the PokerStars tournaments are unparalleled. Making stops in picturesque locations across Europe, Asia, South America and beyond, PokerStars delivers a remarkable experience at each destination.

Having now traveled on the Latin American Poker Tour (LAPT), the European Poker Tour (EPT) and the APPT (Asia Pacific Poker Tour), we can't seem to get enough of the PokerStars tours. Stars never ceases to amaze us with how they go above and beyond what is required in order to please their players, on and off the felt. PokerStars players are always put up in luxurious accommodations in the world's most premium resorts, welcomed with a fabulous party and gifted with a player's bag containing a wealth of accessories and quality clothing from PokerStars. The staff is incredibly friendly and accommodating, and players will undoubtedly be impressed with the tournament structures that are nothing short of the high standard that PokerStars has become famous for. The events are run professionally and efficiently, usually offering large guarantees and gathering media attention from around the globe.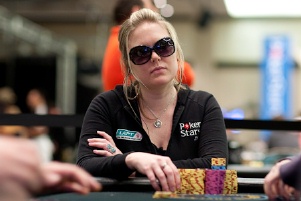 Players who travel to a PokerStars destination will surely find that while poker is bound to be on everyone's mind, the tours offer much more than just sitting at a poker table. Thanks to the amazing people that are drawn to each event, we have met and established friendships with a wide variety of PokerStars players, staff and media. The PokerStars tours have also given us the chance to talk and play with several members of Team PokerStars Pro, including international stars Vanessa Rousso, Marcel Luske, Alexandre Gomez and Barry Greenstein. Beyond the social aspects of the tours has been the opportunity to travel to parts of the world that we might otherwise never visit. We always make sure to leave ourselves with a few days before or after each tournament in order to travel around the surrounding areas and maximize our journey.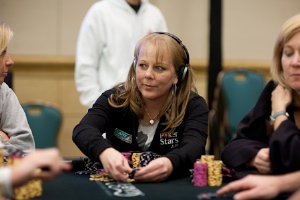 If you travel to any of the PokerStars tours that we are on, you will probably noticed the two blondes who are usually cracking up with a glass of wine in hand. That's us: Shirley and Halli, the two players and fun seekers behind this site. While we do treat poker as a business and have both been playing professionally for years, we love traveling to these unique PokerStars tours whenever we get the chance.

Our trips to these tournaments have left us with some of the most incredible experiences of our lives and we couldn't recommend them more to any poker or travel enthusiast. Whether you are a seasoned pro who has been playing for years, or someone who just likes to take vacations but hasn't played much poker, the PokerStars tours offer something for everyone. Take a look around this site to read of our past poker journeys, check out some photos, and learn which PokerStars destination we will be traveling to next. Visit PokerStars.com now to find out how you can join us on our next PokerStars journey – hopefully we'll see you there.