Poker Strategy Articles

Poker Journal
2004-2011

Poker Journeys

Poker Player Bios

Poker Tournaments 2005-2011 Reports

My Tournament Poker Results

Heroes

Other Websites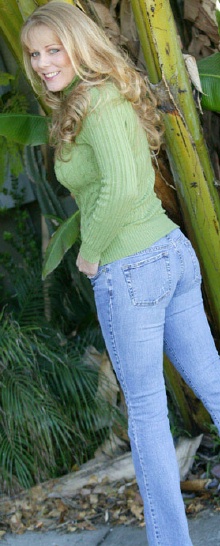 My name is Shirley Rosario. I'm a poker player, world traveler and website entrepreneur. The links at left take you to articles devoted to poker strategy and the poker industry, my updated poker tournament finishes, as well the monthly journal of poker playing I kept from 2004 until 2011, tournament reports from that same period, and then also several profiles of poker players I know.

I have lived in Southern California all of my life. I was born in San Pedro and grew up in Torrance. I currently live near the beach in the South Bay.

Years ago, one of my Aunts who worked in the casino business pulled a few strings to get me a job as a cocktail waitress at the Commerce Casino. I had been a waitress since I was sixteen and worked at almost every restaurant in the South Bay, but I had no experience serving cocktails. The bar manager decided to take a chance on me even though I was rough around the edges. I think a lot of it had to do with the fact that my Aunt was very well liked and probably the hottest chick in the casino. I worked four nights a week while going to school at L.A. Harbor College. I was taking my general education classes and was going to transfer to Cal State Long Beach and get my teaching credentials. I worked hard for two years (even made the honor roll), but as soon as it was time to transfer, I changed my mind. I was making a lot of money in the casino and I knew I would be taking a pay cut if I pursued a teaching career. I took a break from school so I could decide what I wanted to do with my life. It was during that time I discovered poker.

A few years after starting at Commerce, I began learning the game of poker. I would often stop and talk with specific customers in the midst of their hands and they would help me understand the game. There was one player I talked to most and he was a regular in the Omaha High-Low game. By talking with him, I met Steve Badger. Steve and I bonded instantly and he suggested I play an upcoming Omaha event. He asked that I get there a little early so he could discuss some tournament strategy with me. I did exactly that and ended up finishing in the money. I played a few more events after that and made the money in four of the first seven tournaments I played. (I was spoiled right off the bat!) During all of them, Steve was there to watch me and help me with any weaknesses in my game. To this day, he is still my mentor and my best friend.

Steve was not the only professional I met during my time at Commerce. I met some of the best players in the world and many of them were happy to help me out. I had strategy discussions with Mel Judah, Amir Vahedi and Mark Seif to name a few, but it was Steve that spent hours on end with me. I finally had my "break through" in 2003. I finished work early on a Saturday night and decided to play an Omaha satellite. I won my table and pocketed $1,000. I jumped in another satellite and won it too. I called Steve on my way home and told him what happened and admitted that I wasn't sure if I could part with the $1,000 for the next day's Omaha High-Low event. I had never played a tournament with a buy-in that large before and $1,000 seemed like a fortune. He suggested I go the casino early and play one more satellite. If I happened to win, I should put myself into the tournament. If I didn't win, then I could skip the event.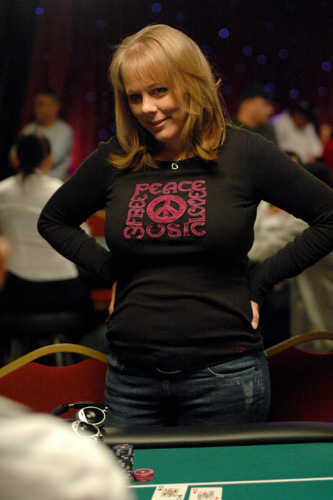 I didn't win my satellite the next day and went to tell Steve. The tournament was only 20 minutes away and he was sitting at a table with a few guys most of who I hadn't met before. He told them the story about me winning the night before and one of them really tried to encourage me to play. That guy was the Prince of Docness. Steve told him, "If you want her to play, then why don't you put up $100 for her." All five people sitting at the table ended up putting $100 up and I paid the other $500 to get into the event. At 6:30am the next morning I finished in second place ($27,740), losing to Phil Hellmuth Jr. and I was hooked.

During that series of tournaments, Steve and I came up with the idea of a poker site that would promote women in poker. I also thought it would be a good idea to do profiles of well-known tournament players because there was virtually no information on the web then besides raw results stats -- not even the Wikipedia had any articles on poker players at the time, except Amarillo Slim. I knew many players from playing or working at the Commerce and I thought people would be interested in reading about their favorite players from someone who actually knew them, especially since the World Poker Tour started airing at that time. So that is how my first website, Poker-Babes.com, was born.

As it turned out, I was right about the public's interest in players, as my site got thousands of visitors daily from Google by people searching for player's names. Since my site ranked first for the large majority of people I had profiles on, it was fun to look at my website statistics and compare the relative popularity of players. (Chris Moneymaker and Daniel Negreanu were great, but Phil Ivey ruled!)

I left my job as a cocktail waitress shortly after my second place finish and spent the next year making most of my money playing online poker. In 2003, I accepted a job as a prop player at the Bicycle Casino. Robert Turner had been asking me to work at the Bike for about six months and I finally decided to give it a shot. I spent hours and hours at the casino playing a wide variety of games and the experience helped me fine tune my game. During my time as a prop, I started playing No Limit cash games and eventually took on additional duties as a No Limit Host.

When Bicycle Casino started a live Internet broadcast in 2005, they asked me if I'd be one of the commentators. The show would feature one cash game (usually No Limit Hold'em) and two commentators would discuss the hands while they were being played. I accepted the job and performed this duty in addition to my prop duties. The show eventually got picked up by the Poker Channel and was edited and aired under the name "The L.A. Poker Scene." At the end of 2005, I decided to focus more on playing and especially working on my website, because it had taken off beyond my wildest dreams and made up the bulk of my income, so I left my job at the Bike. Unfortunately my plans were slowed when I spent 2006 recovering from cancer. I have been cancer free since then.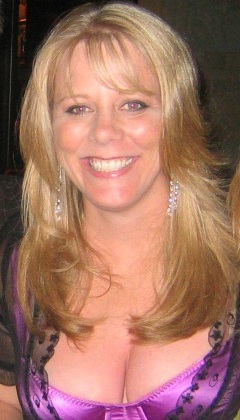 In 2010, I sold Poker-Babes.com to PokerStars at the same time they also bought PokerPages.com and Steve's PlayWinningPoker.com. I stayed on with PokerStars for a couple years, primarily working as a Search Engine Optimization (SEO) consultant, where I helped develop the website guidelines for PokerStars-owned sites. Since I was one of the original 54 beta-testers on PokerStars and continued to have business dealings with them in one form or another, it was with some sadness that my association with the company ended with the sale to Amaya Gaming in 2014.

In terms of tournaments, I mostly play Omaha High-Low, H.O.R.S.E. and other mixed game events. I'll also play Stud, Stud8, Razz, Triple Draw and other Limit events when they are offered. I only rarely play No Limit Hold'em tournaments. My best game is Omaha High-Low and I have several wins and many final table finishes in the game.

With HORSE, I won tournaments three years in a row at the Commerce: the 2009 California State HORSE Poker Championship, the 2010 California State Poker Championship, and the 2011 LA Poker Classic. I've done pretty well in tournaments, but I know I've made a lot of mistakes too that have cost me shots at the final table. Fortunately my game keeps improving so I know I'll have more chances. I am proud of myself though for being one of the few women players to win multiple open field events (non-ladies, non-invitational, non-Seniors), rather than just make the money. Getting paid is nice, but the ten times I've won were a lot more fun! The Hendon Mob database shows as of the beginning of 2017 only seven other women have won ten or more open tournament circuit events: Barbara Enright, Lucy Rokach, Kathy Liebert, Joanne Liu, Marie Gabert, Vanessa Selbst and Nilly Premrajh.

When I not playing, I continue to make money on the business side of poker. I run my websites, have written several articles for poker publications, and appeared in the Poker for Dummies video along with Chris Moneymaker. I also love to travel, both to poker destinations and just for fun.

See also this interview with Casino.com, another one in Pokernews.com, an older Pokernews one, a feature from Bluff Magazine, Pokerlistings and US Poker Site articles, and an Omaha article in Pokernews.