Poker Strategy Articles

Poker Journal
2004-2011

Poker Player Bios

Poker Tournaments 2005-2011 Reports

My Tournament Poker Results

Site Map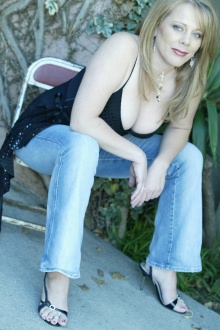 Poker is quickly becoming one of the world's favorite pastimes. Many people who have never set foot in a casino want to join in on the action. They see the World Poker Tour and World Series of Poker and think to themselves, "I can do that". Chris Moneymaker is probably the biggest reason for the growth of poker. He was the "average Joe" and took home $2,500,000 for a $40 investment. Now that we have established why many people want to start playing poker, the question is: "how do they (you) get started?"

The easiest way for players to get started is to play online poker, because online card rooms offer free poker games. Most cardrooms have "play money" tables right alongside the mix of their "real money" tables. A few cardrooms even have .net sister sites exclusively dedicated to play money games. These .net sites are just doorways into the free money tables on the .com sites, but without the ability to directly move over to real money games.

The free games might seem like a waste of time to many people, but they are useful for a few reasons. The free games assist players with the basics of poker, teach players how to play better and they teach players how to navigate through each website.

The basics of poker can be learned from books or reading websites. Although you can learn from reading what poker hand beats what other hand, or how the betting action takes place, it is always better to get a little hands on experience. Once you read about it, you need to apply it. Playing free poker online will assist you in this process. If you spend a few evenings playing poker online, you will realize that it is usually silly to draw to a straight when there are four flush cards on board. In just a few evenings, you will have seen hundreds, if not thousands, of hands and you will know that when there are four flush cards on board, one of your opponents likely has a fifth flush card.

I know many people will disagree that playing free games teach players how to play better. When there is no money at stake, most players play recklessly. But still, the reckless players can teach a new player how to play better. By observing wild players, you learn what NOT to do. The learning process in poker is never-ending. Every session, you should try and learn something about the game. Many times you learn from your own experiences (a lot of times your mistakes), but it can often be even better when you can learn from somebody else's.

The most important reason for players to start out playing free online poker is because it is the best place to learn about the online cardroom you are playing on. Most sites have unique software, so you need to learn how to navigate through each room. While playing in a No Limit game, you might be able to type in the amount of your raise on one site. On another site, you might only be able to use a slider bar. If you want to add more chips to your stack, you should know how to do so. On most sites, you click the dealer tray to add more chips. On some of the other ones, you need to go into the lobby to add chips. If you want to take notes on players, some sites allow you to double click their name and you can start taking notes right away. On another site, you might need to right click the players name and click "player's notes" to start. No matter what you need to do, you should learn how to do it quickly and accurately on the play money games before you jump into the real money games.

Play money games make the transition into playing live action poker easier. Once you sign up: learn the basics of poker, learn how to play a better game, and learn how to navigate through each card room you plan to play in. Once you do that, you are ready to take the leap into real money games. Many online cardrooms offer real money games at very low limits. You should be able to start out at a 2¢-4¢ and work your way up from there. If things go well, you could be the next Moneymaker.

And once you start playing for money, take a look at Poker Bankroll Management.