Poker Strategy Articles

Poker Journal
2004-2011

Poker Journeys

Poker Player Bios

Poker Tournaments 2005-2011 Reports

My Tournament Poker Results

Heroes

Site Map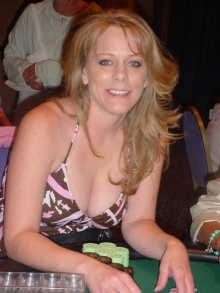 **I wrote this article when I was a regular commentator (and prop) at the Bicycle Casino. Live at the Bike is no longer broadcast.**

The Bicycle Casino is located 15 miles southeast of downtown Los Angeles just off the 710 freeway at the Florence Avenue exit in Bell Gardens.

The Bike offers a wide variety of poker games including Limit Holdem, No Limit Holdem ($100, $200 and $500 buy-in games), Omaha HiLo, Crazy Pineapple, Stud, Stud Hi-Lo, and Mexican Poker. Limits range from the $1-2 to the $400-800 limit. Tournaments are held approximately 300 days a year. Most days there are two a day. The Nooner Days and Nooner Nights tournament are small buy-in tournaments and a lot of fun to play in. These tournaments are held whenever there is not another larger tournament going on at The Bike. There are several larger events scheduled each year. The Legends of Poker, Winnin' O the Green, Stars and Stripes and Ho Ho Holdem are some of the Bike's annual tournament series.

If poker is not your game, then you can play one of the California games which include California Baccarat, Chinese Poker, No Bust Blackjack, Pai Gow Poker, Pai Gow Tiles and Super Pan 9.

I work at the Bicycle Casino as a prop player, No Limit section Host and Live at the Bike commentator. When working as a No Limit Host, I help start games, get chips for players, and make sure that everyone in my section is taken care of to my best ability. We offer free food to all No Limit Players if they have a membership rewards card and that in itself is a reason to come to the Bike. If you don't want to come for the food, then come for the games. If you don't want to come specifically for the games, come to see me. Who knows, you might even be able to win a little money from me (although you will have to fight real hard).

The Live at the Bike show is exactly what it sounds like. There are live Internet broadcasts Monday through Friday from 6:00pm-9:00pm Pacific Time. The video stream is excellent. The great thing about the show is the fact that it is live. It is unedited, unscripted and totally raw. If a player curses another player out, then it is shown. Of course, we do not allow that type of behavior in the casino and will take disciplinary action, but you will get to see all of it while it is taking place.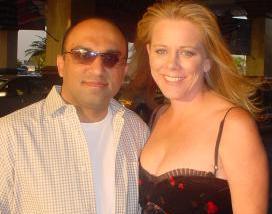 During the four hours of play, two commentators talk about the hands, promotions at the Bike or anything else we want to talk about. There are three regular commentators: Bart Hanson, David Tuchman, and myself, but we usually have guest commentators stopping in a couple times a week. Some of the guest commentators have been Greg Raymer, Scotty Nguyen, Mel Judah, Barry Greenstein and Kenna James. I love doing the commentating because I can be honest when talking about the players. If I think a player made a horrible play, then I can say it. Most of the days, we stream a live No Limit game, but usually once a week, we have the Whale Game on. This No Limit game has an initial buy-in of $5,000 and gets pretty wild. The big game always makes for great television because of the players and the amount of money in play. The players who play are some of the best in the world and a lot of times there are a couple of rich fish in as well. Some of the players who appeared in the game are Yosh Nakano, Chad Brown, Ted Forrest, Jerry Buss, Toto Leonidas, Bobby Bellande, Gabe Kaplan, Captain Tom Franklin, Hasan Habib and Tuan Lee.