Poker Strategy Articles

Poker Journal
2004-2011

Poker Player Bios

Poker Tournaments 2005-2011 Reports

My Tournament Poker Results

Site Map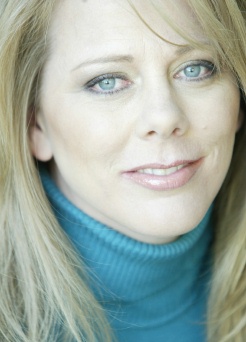 Most online cardrooms offer Sit N Go tournaments. These Sit N Go tournaments, otherwise known as one table satellites, are a great way to prepare for live tournament play. In tournaments, it is difficult to make it to a final table. Once you are there, you need to adjust your game to finish in the highest place possible. Playing Sit N Go tournaments will help you achieve this. (Most online Sit n Gos are Texas Holdem, but other games besides Texas Holdem are offered too, especially at lower buyins.)

Final table play is a lot different than regular tournament play. You must make adjustments every time another player is eliminated. When there are nine players left, you should play your basic game; play good starting hands, play your position, and play the situation. As each player is eliminated, the starting hand requirements go down and aggressive play should increase. If you are fortunate enough to make it to three players, it is absolutely necessary to know how to use the stack that you have. If you have few chips, then you should know exactly what to do with them and when the best time to play for all of them is. If you are the chip leader, you must know how to pound the short stacks. Once you get to heads up play, the game changes again. In order to make the adjustments, you must know how to make them. Playing Sit N Go's or one table satellites will help you increase your chances of finishing higher on the pay scale.

It could take you months, maybe even years to get the experience in live tournaments that you could get by playing Sit N Go tournaments in one night. You could successfully learn how to play on a final table by playing hundreds of tournaments. If you run well, you might make up to twenty final tables and get some experience there. Imagine how long this would take you. Now imagine playing online. If you spent one week playing Sit N Go tournaments, you could play five times as many. It is so important to go into every tournament as prepared as you possibly can.

Some knowledge can only come from experience, but there are so many other ways you can prepare yourself to win a tournament. Get a good night's rest, make sure you eat something before you go, read any information you can get your hands on, and play Sit N Go tournaments to help you do well during final table play. Of course, I am not suggesting that if you do all of the above, you are going to come out victorious. I am suggesting that you should work harder than everyone else and bring your best game to the felt. This in itself, should keep you one step ahead of most players. It could take you months, maybe even years to get the experience in live tournaments that you could get by playing Sit N Go tournaments in one night.

The biggest advantage of having Sit n Go or one table satellites experience, is because it teaches players to strive to finish in the top three places. All tournament payouts are structured so the top three finishers make most of the money. Based on a field of 175 players, the payouts will be in the ballpark of 40% of the prize pool for first place, 20% for second place, and 10% for third place. That leaves only 30% divided amongst the next 15 finishers. If any player expects to make money playing tournaments, they must finish in the top three places from time to time.

This brings up the point of making deals. I am bothered by the fact that so many people are eager to make deals when it is not in their best interest. Most of the time deals are not. I think the main reason players eagerly make deals is because they are not confident in their final table play. That is why it is so important to gain as much experience as possible before you are faced with making a decision about a deal. If a player is confident in his final table play, then he will probably base his decision about a deal on the cold hard facts. Is this deal in my best interest? If it is not, then they can play with confidence to try and win the whole tournament outright. After all, forty percent is not a bad payday.