Poker Strategy Articles

Poker Journal
2004-2011

Poker Journeys

Poker Player Bios

Poker Tournaments 2005-2011 Reports

My Tournament Poker Results

Heroes

Site Map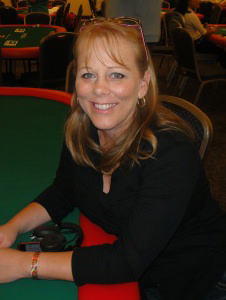 The World Series of Poker was held at the same time of year this year, but the timing was horrible for me. I was in the middle of buying a new house in the beach area and knew that I wasnít going to play as many events as I am used to playing every year. I looked at the schedule and saw that there was a week long period that had three events I was interested in playing in ($1,500 and $3,000 HORSE and the $2,500 Razz) and decided that I would go to Vegas during that week. If I had time, I would also play the $1,500 Omaha event that was held at the beginning of the series.

I wasnít set to close escrow for another couple of weeks, so I was able to drive out for the first Omaha event. Now that I have played the event, I realized what a wasted drive it was. We started the tournament at 5:00pm and I was eliminated at about 6:30pm. When I first sat down at my table, I didnít recognize many people and after a couple of hands, I was thrilled at my table draw. The players were playing recklessly and chips were being thrown around like crazy. I picked up my first hand and took it against 6 opponents for five bets preflop, five bets on the flop, four bets on the turn and one bet on the river and got scooped by some idiotic hand that backdoored an eight high flush. I played two more hands similar to the first one and didnít win either of them. When you are at an action table and canít make a hand (which is obviously a lot more difficult when facing 6 opponents every time), it is very easy to go broke quickly. I wasnít the first one eliminated, but I was damn close and I couldnít help but think I would have been better off staying at home.

There was a short period of time where I thought I might be able to squeeze in the $10k Omaha Hi-Low event, but that didnít happen. I ended up closing escrow on the house on the day I was scheduled to drive out. I was slightly bummed that I was going to miss it, but only slightly. I was so excited about my house that it overcame any disappointment I was feeling about missing a tournament.

I went to Vegas for my week long trip and played in the $1,500 HORSE event first. I played really well throughout the day and then was eliminated on the last level before the night ended. It all happened fairly quickly. I was sitting with slightly more than average chips and then I got killed in Stud and Eight or Better. When I walked out of the tournament room, I questioned the hands, but then realized I played them all perfectly. It was late and I headed back to my hotel room. When I woke up the following day, I questioned myself again. I still thought I played the hands great and decided to put it behind me and enjoy my day off. My good friend was visiting from New York and we were able to spend the whole day together. We went to the Hoover Dam which is something I havenít done since I was a child. It was a great experience and I was glad that Scott got to see it for his first time. When we left the dam, we met up with Sos and then joined Mike and Halli for dinner. We went to Zumanity, the Cirque du Soleil show at New York New York Hotel. I have seen several Cirque shows (many of which I have seen with Scott), but this was a lot different from the usual ones I have seen. It was more of a cabaret, intimate, sensual show and all of our eyes were glued to the show (or more specifically to the abundance of nipples).

On Friday, Scott played in the Senior No Limit event while I hung out with Sos. Scott was eliminated in an ugly fashion (he flopped a set against an overpair and it came runner runner flush) and then he spent the rest of the day with us. We had a fabulous dinner at Nobu and then met up with some friends at the Wine Cellar to celebrate Triciaís birthday.

Saturday I played in the HORSE event and that didnít go much better than the first one. I was eliminated in the last level of the day again and was so sad that I wasnít able to cash in one of the HORSE events. Omaha Hi-Low is definitely my best game, but I have been tearing it up in the HORSE tournaments lately and was more disappointed that I didnít cash in this one than I was not cashing in the Omaha.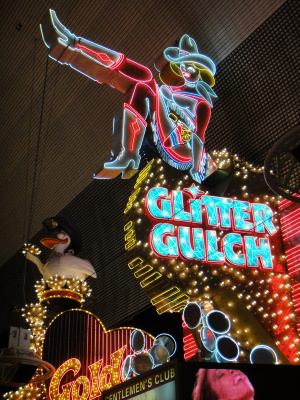 I had another day off before the Razz event and Scott and I decided to play a partner's tournament at Golden Nugget in downtown Las Vegas. There were about 80 teams and we ended up making a deal when it got down to seven teams. We were second in chips when we decided to make the deal, but the blinds were so huge that we only had about 5 big blinds (and we were the big stack). We got third place money which wasn't very much, but we had a great time playing and it was nice to finally cash in a tournament in Vegas.

The Razz event was the day after the partners tournament and I didn't make it to day 2 in that WSOP event either. I thought I drew a horrible table for the Razz event. I sat down and there were three players at my table; Shawn Sheikan, James Van Alstine, and Chip Jett. James is definitely the player I respect (and somewhat fear) the most. He is a very talented player and doesnít really make mistakes in any of the games. If you asked me prior to that event, who I wouldnít like to see at any of my tables, he would probably be in the top five. Fortunately we were joined by a few other clowns so there was plenty of opportunity for me to earn some chips. The problem was that my patience was running thin. I would play great for an hour and then just have this uncontrollable urge to throw chips away. As soon as I would lose a hand, I would realize what an ass I was and then start playing correctly again. About an hour later, I would do it again. I donít know what it is about Razz that makes me behave so stupidly. I donít do it in the Razz portions of the HORSE events and can only conclude that the game is so boring, I lose my patience after folding 20 consecutive hands. I have to chalk this tournament up to a learning experience and hope I donít do that again next year. In my opinion, Razz is one of the best games to play at the WSOP because the edge is so huge. People simply suck at playing it. And on this particular day, I was one of those people sucking.

I headed home as soon as I was eliminated. I had a new house that I was able to move into. I have been thinking about the main event and have decided to skip it this year. No Limit has always been one of my weaker games and I am just too excited to be in a new home near the beach to even think about playing for a week straight. The 2010 World Series of Poker is now over for me and hopefully next year will be a better one.

World Series of Poker 2008, World Series of Poker 2009, and 2011 WSOP Events report