Poker Strategy Articles

Poker Journal
2004-2011

Poker Journeys

Poker Player Bios

Poker Tournaments 2005-2011 Reports

My Tournament Poker Results

Heroes

Site Map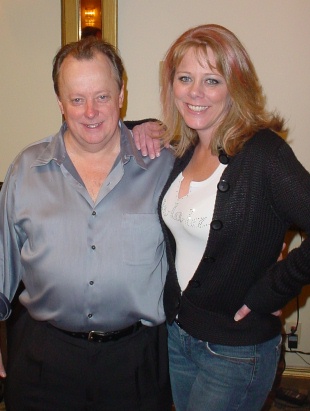 Robert "Chip Burner" Turner has been involved in the poker industry for over twenty-five years. For about a year, we worked together at The Bicycle Casino.

Robert has had an ongoing role in shaping the development of poker. My favorite contribution of Robert's is starting the game of Omaha (my favorite and most profitable game) in casinos. Years ago, he worked for the Golden Nugget in Las Vegas. He started talking to a woman from Seattle about a game that he used to play with four cards. She also played a game with four cards and they started comparing the differences. Robert then went to Bill Boyd, the director of poker operations, and talked to him about spreading the game. Once it was cleared with the Nevada Gaming board, they spread the game under the name of "Nugget Hold'em". He didn't know at the time he could have patented the game.

I have always enjoyed sitting at the table or being in a tournament with Robert. He is friendly to everyone and is just an all-around nice guy. I have made a few observations about his play while sitting at the table with him. It is hard to not make observations about Robert because he is usually the center of attention. I can see where he earned the nickname "Chip Burner". He is ultra-aggressive at the table, often not with the best hand. He has the ability to scare people off their hands because it is difficult to put him on a hand. While his style is opposite of mine, I respect his play. He plays the type of game that works for him. Another observation I have made is that he has the tendency to get knocked out early in a tournament or make it to the final table. There is not much in between with him. This is true of another tournament player I knew, Amir "The King" Vahedi.

Robert was the driving force behind Live at the Bike, a live-streamed poker webcast. It was his idea to do the program and also his idea to have me be one of the announcers.

He has had numerous final table appearances over the course of his long career. He told me he has earned a Best All-Around player award in the 1970s, 1980s, 1990s and in 2000. He has earned first place finishes in a wide variety of games including Seven Card Stud High-Low, Limit Holdem, Omaha High-Low, and in 2002 he won the H.O.E. event at the Legends of Poker proving that he has the ability to succeed at a wide variety of games. Robert has a bracelet for winning the Seven Card Stud event at the 1993 World Series of Poker.