Poker Strategy Articles

Poker Journal
2004-2011

Poker Journeys

Poker Player Bios

Poker Tournaments 2005-2011 Reports

My Tournament Poker Results

Heroes

Site Map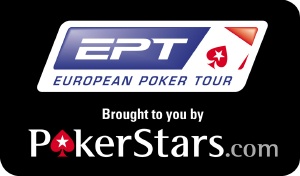 The European Poker Tour is the premier and largest tour that PokerStars offers. There are approximately ten stops on the tour including Barcelona, Hungary, Germany, the PCA (PokerStars Caribbean Adventure) in the Bahamas, and the EPT Grand Final event held in Monte Carlo.

One more stop on the EPT is San Remo, Italy. I had the pleasure of playing in the event in the fifth season and I had a great time.

As always, PokerStars.com ran a wonderful tournament and also made sure their players were given first class treatment from the deluxe accommodations, to the welcome party, to the generous players' appreciation bag.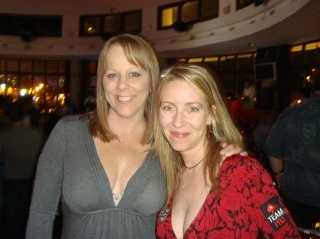 PokerStars always goes above and beyond when it comes to taking care of their players and the European Poker Tour events are no different. The players who had hotel packages were set up in nice hotels including the five-star Royal Hotel San Remo which was right next to the casino. Some of us were set up at Castellaro Golf Resort which was a great hotel, but not centrally located. PokerStars provided bus transportation to get the players to and from the casino which helped alleviate the cost of taxis. Typically when a player checked into their hotel, they also checked into the PokerStars welcome desk and were given their player's appreciation bag. The bag (which was a large black duffel suitcase with rollers) had two sweatshirts, a couple t-shirts and dress shirts and several hats. They were also given their invitations to the Welcome party which was held at the Victory Morgana Bay club on San Remo seafront from 8pm until 11pm, the eve of EPT San Remo main event. PokerStars provided free food and drinks to all their guests and there was also live entertainment which consisted of a handful of dancers who came out and gave several different shows. For the players who are interested in "poker celebrities", PokerStars makes sure to have several of their Team PokerStars Pro players at the party where they are eager to chat and take photos with. The party is also a great place to meet other players from all over the world which means that if you are unfortunately eliminated, you will have some newfound friends to root for.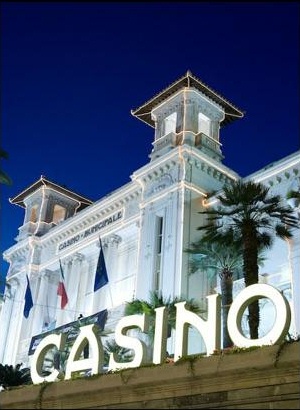 The event itself is ran impeccably. PokerStars starts this process the minute players win their seats. Several emails are sent making sure that all things are in order before making the trip to Italy. They actually saved us a ton of trouble by reminding us that our passport couldn't expire within six months of the date of our departure. By letting us know, we were able to get an appointment just days prior to leaving (otherwise we would have missed the tournament - or at least my friend would have missed it). Once in San Remo, the staff helped make the tournament run smoothly and professionally. PokerStars hires the best tournament directors and staff in the industry and they put on a world-class event.

One of the biggest differences between PokerStars European Poker Tour event from the Asian Pacific Poker Tour or Latin American Poker Tour events is that the fields are much larger in the EPT. While this means huge prize pools (and that is always a good thing), it can also make things a little more chaotic. Tournaments tend to run a little later and tables can be scattered throughout the casino when they aren't prepared for the large numbers of entrants. While Stars did a terrific job getting things in order, there were a few bumps. The largest bump was when they ran out of their allotted hotel rooms and had to leave their players to find their own accommodations. In my particular case, it worked out better because I left the day after I was eliminated so I could explore Italy. My particular package didn't include the hotel, so it saved me a little money because I only paid for three nights rather than seven.

There are many ways players can satellite into the events on PokerStars.com or PokerStars.it. There are small satellites that will put you into larger buy-in satellites (usually $325 or $650) where seats are awarded. There are freeroll satellites where you can use your PokerStars points (fpps), or small rebuy tournaments where seats are awarded. There are also steps satellites where you can step your way up a ladder to win a seat. No matter how a person qualifies, it is guaranteed that the trip will be an unforgettable experience. Hopefully, I will be seeing you at the next one.

To read more about my EPT San Remo experience and the wonderful trip following, read my Italy Report. Also see Caribbean Poker Adventure for my previous European Poker Tour tournament.