Poker Strategy Articles

Poker Journal
2004-2011

Poker Journeys

Poker Player Bios

Poker Tournaments 2005-2011 Reports

My Tournament Poker Results

Heroes

Site Map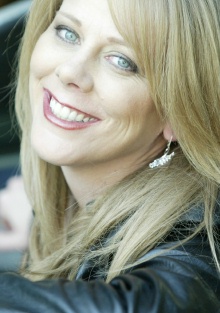 August 1, 2009
The Legends of Poker is one of my favorite tournament series of the year. I feel like I have home court advantage there because I am so familiar with the casino, the players, the structures, and the rules. And to top it all off, I only live about ten minutes away from the Bicycle Casino so it is very convenient. This year things are different for me. The main reason for my lack of enthusiasm is the schedule of the events. After the WSOP, I am spoiled to the wide range of tournaments they have. The WSOP has their fair share of No Limit events (ok, they have a shitload of them), but they have so many other types of tournaments too. The Bike scheduled only one Omaha Hi/Low event, 2 EO events, and 2 HORSE events during their month long series. I wish there was a Razz tournament or a Stud 08 tourney or even a PL Omaha tournament. Regardless of my disappointment in the schedule, I plan on playing in all of the mixed events and will most likely skip all the Holdem tournaments.

August 14, 2009
The new tournament room at the Bike is really nice and holds a lot of tables. The room is a little dull in color and could use a few pictures, but thatís probably just a girl thing. The rest of it looks great. The Bike also has a new tournament director and I love him. I have known Jay Siegel for several years and I am happy that he got the new position. I am also happy to know that I can give constructive criticism and it will be listened to and often implemented. The HORSE event is a perfect example of this because they had the structure the old way meaning that each game was to be played as forty minute levels. This type of structure places too much emphasis on Holdem because the hands are typically twice as fast as the Stud hands. Jay listened to me (and many more people) and he plans on implementing the 8-hand system where each table will play 8 hands of Holdem and then 8 hands of Omaha and so on.

So far the tournaments havenít gone so great. I havenít cashed in the few that I have played in, but still have two more shots at winning another Legends title. I would really like to make some sort of showing because Frankie O'Dell has already won two events and the quickest way to make him shut up is to take the glory away from him.

Unfortunately today was the $500 EO event where they paid eight and I only came in eleventh.

August 19
I played the HORSE tournament at the Bike last night and it was horrible. I played for hours and never felt like I participated in a hand. It was especially frustrating because we had so many starting chips and I couldn't make a hand. I am not sure where my chips went, but they slowly drained away until I was left with nothing.

The Bicycle did a great job with the HORSE tournament this time around. They changed their structure to the "8-hand" format which suits me best and also shows me that the Bike is willing to listen and implement rules and structures if the players want them.

This series was a total bust and I am hoping to run better (play better?) in the upcoming WCOOP events on PokerStars. So far, I plan on playing in the Omaha Hi/Low, Stud H/L and the HORSE tournaments. After that series, I will be traveling to Auckland, New Zealand for one of the Asian Pacific Poker Tour (APPT) events.