Poker Strategy Articles

Poker Journal
2004-2011

Poker Player Bios

Poker Tournaments 2005-2011 Reports

My Tournament Poker Results

Site Map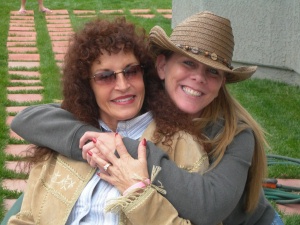 January 23
I have only played a little bit of Omaha Hi/Low this week because I have been working really hard on my new site. Within a month, I should be publishing the best poker glossary on the web (at least that is my goal). I think there are more than 200 words so far and most of the definitions will have examples, so it will make it easier to understand the poker terms.

January 20
I have been playing a lot of Omaha this week and it has been a grind to say the least. During the early portions of the week, it seemed like I couldn't catch a break. I made some mistakes, but I also just couldn't make or hold a hand. Fortunately, I have had a great couple days, so my loss is pretty small.

A few days ago, I went to the Bike to play in a No Limit satellite. I didn't necessarily care if I played the larger buy-in tournament, I just wanted to go play some tournament No Limit before the LA Poker Classic starts. I was amazed at how well I played in the event and I am convinced that it was because I had a disconnect from the tournament. I didn't care about the seat (although it would have been nice), I was just looking to play a great game. Because of that, I was able to keep all emotions in check and make rational decisions.

LA Poker Classic is just around the corner and I am ready to play. There are three events that I am really interested in and I will make decisions regarding the rest on a day to day basis. The tournament will be running at the same time Full Tilt Poker has their FTOPS and I know I will be playing at least one (Omaha Hi/Low) of the online events.

January 9
Over the past week, I have been working on both of my sites a lot. I went back and rewrote the poker player profiles (still have 5 left) and that has been no small task. It seems the more I do, the more I realize how much more there is.

Even though I have spent the majority of my time working on my websites, I have found a little time to play poker this week. I played in the $77 short-handed No Limit event a few days ago and finished in 7th place. During the tournament, I commented on how stupid the game is. The first time I said it, I lost a race situation on the river. The other time I said it was when the guy on the button raised and I pushed for a massive amount with pocket nines and he called with AK. I won the hand, but think that it is ridiculous that two player shove all their chips into the middle of the pot and hope for the best. Where is the poker in that? It's nothing like playing a HORSE tournament where you actually have to play your hand on different streets. After the tournament was finished, one of my friends who was watching said "You play a stupid game well." That really cracked me up.

I have played some Omaha Hi-Low this week too. I have been playing a little 30-60 and am pretty close to playing it on a regular basis again. I have really tried to take my time on moving back up in limits to make sure my brain is working to its full capacity again. I think the chemo is pretty close to being out of my system because my thoughts aren't as cloudy as they once were. I still have occasional fogs, but they are few and far between.

In case it's not obvious, I did not go to the PokerStars Caribbean Adventure. It never seemed like I had enough time to qualify for the event. I originally planned on just paying for the event if I didn't win my seat, but with all the craziness of the holidays, it just didn't feel right to me. I am still winding down from all the chaos. Maybe next year. I think that is the fourth year in a row that I have said that.

January 1
I had a nice peaceful New Year's Eve. I went to dinner with a couple of my friends as planned and really enjoyed myself. Most of my friends are poker players, so it is almost inevitable that some of the conversation will revolve around poker.

We talked about how great the Omaha Hi/Low games have been on various sites and then started talking about Pot Limit Omaha Hi/Lo. One of the guys has been making a killing and a couple of my friends are thinking about making the switch. I am still a little nervous about it because I know that the games are fundamentally different. If I decide to give it a shot, then I know I will have to discuss the game with Steve for many hours before I seriously take a seat at the table. The only thing I know about Pot Limit Omaha Hi-Low is that under the right circumstances, you can open up your starting hand requirements a bit.

Now that it's the New Year, I would imagine that most people have made their resolutions and are probably only a week away from breaking them. Once again, I have made no resolutions, but I have reflected on the past year.

Last year was a great one for me. I spent a good portion of the year trying to regain my strength from the toll of chemo, but now I feel great. The hair is still not where I want it and the few extra pounds still need to come off, but in due time I will be exactly where I want to be. I did have another appointment with my doctor about a week and half ago and things are still looking great. I have a mammogram scheduled for next week, but my doctor sees no reason why anything should look less than normal.

As far as the last year in poker - I was still a little delusional about how well I felt during the first few months of 2007 and that kept me spinning my wheels for awhile especially in No Limit. I have since regained some of my focus, but no matter how much focus I have, it is always something I need to work on.