Poker Strategy Articles

Poker Journal
2004-2011

Poker Player Bios

Poker Tournaments 2005-2011 Reports

My Tournament Poker Results

Site Map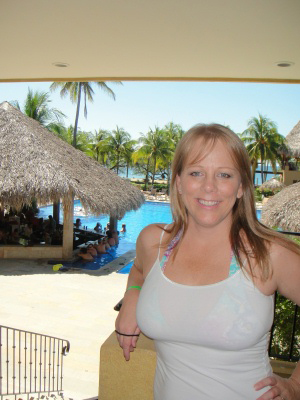 Above are links to five years of my monthly journal. There are so many people who blog on and off about poker games, tournaments and playing online, but I've stuck with it for five years. The 250,000 or so words I've written in my journal remind me of how much poker I've played! To be quite honest, I am tired of talking about poker hands, but am still interested in blogging about the opportunities that poker has given me. I feel fortunate that poker has allowed me to travel all over the world, make a great living, and make my own hours which has given me the chance to enjoy my life even more.

This year I did more traveling for tournaments, so I refocused my journal into more topic/article writing:

December 2009
Another year has flown by. It is hard to believe that it was one year ago that I decided to take a break from my standard journal writing and switch to covering major topics (like my tournament travels). It has been nice having the break, but I also miss writing about some of my every day events. So in 2010, I plan to do a little of both. I will write more often, but I am not exactly sure if I will be writing about specific hands and such since I have written more than my fair share of hand analysis. It will probably be more about my personal life and traveling adventures.

Speaking of my traveling adventures, I hope that I am able to continue with them this year. PokerStars has been very generous by giving me several all-inclusive trips for the past two years (although I have earned it by my referrals). I am not so sure if they are going to continue when negotiating my next advertising contract. I have loved the fact that this business has allowed me to go to some amazing places. New Zealand and Italy were certainly the highlights of this year, but every single trip has been a wonderful experience. The one huge gripe I have about the tournament aspect is that all of the main events have been No Limit. Without a doubt, I consider No Limit my weakest game and if there had been HORSE, Omaha Hi-Low, or any other mixed event for that matter, I am sure I would have been more successful on these trips. Fortunately, Stars is offering a couple mixed events at the Pokerstars Caribbean Adventure this year. If I am eliminated from the main event early, I will be playing in two of those events and hopefully I can final table something.

November 2009
Here is my report from playing in the Pokerstars LAPT Costa Rica event.

October 2009
I went to the New Zealand stop on the Asian Pacific Poker Tour. The first link talks about the APPT itself, and here is a trip report about playing and also traveling around New Zealand.

September 2009
The World Championship of Online Poker is this month.

August 2009
Here is my page for the Legends of Poker 2009.

July 2009
Here is my Journal of playing in 2009 World Series of Poker events. Also working on more poker terms articles, like position, complete hand and value.

June 2009
My Journal from playing the WSOP events this month is linked above.

May 2009
Here is a report on a tournament I won on the 20th, the California State HORSE Poker Championship at the Commerce Casino.

And here is my article on playing the European Poker Tour San Remo event, as well as my traveling report from the rest of my trip.

April 2009
I'm on my way to Italy for the San Remo stop on the European Poker Tour. I'm very excited since this is my first trip to Europe. Besides the tournament I'll be traveling some too, and won't be home till May, so I won't be updating anything until then, but when I get back I'll have a lot to write about.

March 2009
More definitions added this month like ante and active player. Next month will be much more exciting as I will be going to Italy for my first European Poker Tour event. I've never been to Europe so I am pretty excited.

February 2009
This month I'm working on building out my poker terms section so the definitions are as complete as can be found online. Some examples are add-on, backer, bad beat, muck and race off.

January 2009
I played in the Pokerstars Caribbean Adventure (PCA) held at the Atlantis Resort & Casino in the Bahamas. Despite being on the wrong continent, the PCA is part of the European Poker Tour. The first link is to a general article on the PCA. Here is my daily 2009 PCA report.

I also played the Vina del Mar - Chile stop on the Latin American Poker Tour. So here is a report.