Poker Strategy Articles

Poker Journal
2004-2011

Poker Player Bios

Poker Tournaments 2005-2011 Reports

My Tournament Poker Results

Site Map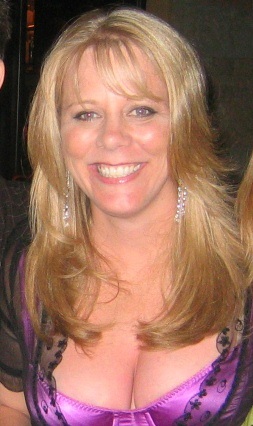 January 4, 2011
The New Year is my time to reflect on things I have accomplished during the previous year and think about where I want my life to lead in the future.

Overall, 2010 was a fabulous year for me. One of the biggest events of my year was selling Poker-Babes.com to PokerStars. I have always had a longstanding, successful relationship with Stars, but this deal allowed me to purchase a new home near the beach AND continue to work with them for two years. In addition to that, my business life thrived with my other websites Poker-Vibe and Poker-Journeys.

As far as poker goes, I made five final tables in H.O.R.S.E. and won two of them which is a huge accomplishment for me. I have spent hours on end trying to improve all of my games and I am convinced that I am heading in the right direction. My online game wasn't as successful. I was only a slight winner for the year which was disappointing, but I did manage to accumulate a lot of fpps which I will be using on a couple of trips this year.

I have no complaints in my personal life. I have always been fortunate in this area. I have some amazing people in my life and I am grateful for each and every one of them.

Last and certainly not least, I have my health. 2010 brought one more year of clean check-ups which means I have been cancer free for four years.

In 2011, I hope that things continue to go well. Of course, I would like to improve my online game, maybe lose a few more pounds (I lost 8 last year), travel a bit more, but I am perfectly content to "settle" for happiness which I have already achieved.

January 25
The 2011 LA Poker Classic started a few days ago and will continue until the end of February. They have a lot of mixed events so I will be very busy over the next month. This week, I am planning on playing in four events. Today is the Omaha Hi/Low tournament and later this week, they have Seven Card Stud 8 or Better, HORSE, and a 7-game mix.

I am fully prepared to play my heart out and am actually looking forward to it. It seems like forever since I have played in a live tournament (I think it was actually about a month and a half ago) and I miss it. I will try and update my journal as the week progresses. If you just can't wait to hear how I am doing, then you can always follow me on twitter @shirleyrosario.

February 18
I won the HORSE event at Commerce Casino yesterday and so pleased with my accomplishment. I will write more about it later.

For now, I am off to play in another tournament. This time it is a NL Shootout.

February 19
I didn't do so hot in the NL Shootout, so I played in the media event in the evening. I was invited to it, but wasn't sure if I was going to play because of the Shootout.

The media event awarded three seats to the WPT Celebrity Invitational and I won one of them. I will go back tomorrow to play in the freeroll and mix and mingle with all the celebrities. This of course is going to delay my report about the HORSE event. Will be writing more soon and will make sure to update my twitter to give the info on who is sitting at my table. Matt Damon possibly? I sure the hell hope so!

February 22
I finished my report on my win in the HORSE event at the LA Poker Classic.

As far as the media event, I had a great time. I got there a little early and had a drink in the bar with a group of players. I knew half of them and met a few more. One of the guys I met, I play with online and has the screen name yuvee04. The other guy's name was Ryan and he was quite the character. He ended up being seated to my left in the actual tournament and kept me laughing with his ability to woo the ladies who walked by with his headphones and country music. I was even more amused to see him sharing (although not quite wooing) his headphones with the guy sitting next to him. Each of them had one bud in their ear listening to country music and I nearly spit out my drink when the guy across the table said something like, "The last time I saw two men listening to country music together like that was when I saw Brokeback Mountain."

The guy to my right was a really nice looking black guy. I asked him how he got his seat to the tournament and he said he got it because he was a celebrity. I asked, "Celebrity in your own mind?" and he smiled shyly and said no. I asked if others would know who he was and he said "Some people." I asked what he did and he said he used to run relay for the Olympic team. I thought that was intriguing so I questioned him some more. He said he also won a Super Bowl ring with the Chicago Bears and also played for the Raiders. I finally asked him his name and he said, "Willie Gault." I said, "Well it is very nice to meet you Willie." I still had no idea who he was, but I knew he was an attractive man who was very humble and sweet. When I sent a text message to Sos, he said "That guy is a Stud! He is a great football player and track star." He ended up getting eliminated around 11 pm and I was eliminated a couple of hours later.

I went home and googled him and found out that he was with Chicago when they did the Superbowl Shuffle. I at least knew what that was. I also found out he is considered one of the fastest men alive. How awesome is that? I guess I can see why another man would refer to him as a Stud. He is without a doubt...A STUD!

March 4
I just booked my flight for the Latin American Poker Tour (LAPT) event in mid April. The event will be taking place in Lima, Peru and I can't wait to go. This will be my third trip to South America but my first trip to Peru.

There are so many reasons why I like the LAPT events the best. One of the reasons is that the fields are way softer than what I am used to here in Los Angeles. Anyone who knows me or has played with me knows that No Limit is my weakest game. Don't get me wrong, I have a pretty solid grasp of the game, but I don't play the game often enough to excel at it. The main reason I don't play often is the fields are so tough in Los Angeles. Even if I did focus a lot of my attention on improving my NL game, there are so many outstanding, aggressive players, my edge would still be very small. However, when you take my "better than average, aggressive" style of play and pit it against the players in the LAPT, I have a much better chance. Generally speaking, the play is much weaker and their skill level is still years behind the players in Los Angeles. Of course, there are players in the LAPT who are incredible, but they are few and far between.

Another reason why I love the LAPT events is the location. I have always liked the Latin culture and any opportunity for me to visit a Latin American country, I will try and take advantage of. Over the past couple of years, I have been to Uruguay, Chile, Costa Rica (twice), and Mexico (twice) and almost all of those trips were because of poker. While all those trips were great, Peru is probably the one I am most excited about because after the tournament is over, I plan on spending 4 days in Machu Picchu which has always been a dream destination for me.

The last reason (and probably the biggest reason) is that going to an LAPT event is a way for me to hang out with some of my favorite people in poker. I have made a lot of really great friends in poker, but my favorites are those I have met (or get to see) on the LAPT. On this trip, I will see Thomas and Mel (he runs the events and she assists, but more importantly she entertains me), and will most likely see my favorite writers, Brad, Alex, Change 100, and Pauly. Brad, Pauly and Change100 have been on the writing side of poker since I have. All of us started working in the industry before the poker boom and have continued to be friends over the years. Even though they work their asses off during the events, we usually find some time to hang out and have dinner and/or beers. Our shared evenings are some of my favorite memories on the LAPT.

Come on April! Get here quickly!

March 14
The Big Event tournament series is happening at the Bicycle Casino and I just made the finals of the Omaha Hi/Low event. This is a re-entry event which means that if you are eliminated on the first day, you can buy into the second day or third day. A percentage (7% in this case) of the field from each starting day comes back to play on Day 2.

I played on Day 1a and made it through. There were eight of us that made it through and I am guessing that there will be 6 from Day 1b and about 7 people from Day 1c. That means there will be a total of 21 players playing on Day 2. The good news is that I am guaranteed to cash in this tournament, the bad news is the blinds are really high and I don't have a lot of chips. Anyone that knows me knows that this is very familiar territory for me. It seems that I never have a lot of chips going into the final table, but somehow I manage to make it work at times. Let's hope this is one case where I do.

Last week, the Bike had another Omaha Hi-Low tournament. The buy-in was $500 with one optional add-on. There were only 11 players in the tournament and I won it. When we got down to four players, Jerry Buss was one of them and he said "I sure hope one of you knocks the other two out." He obviously doesn't need the money, but is always looking for a win. Unfortunately for him, he was eliminated in fourth place. When it got to the three of us, a deal was suggested. We were all even in chips and the blinds were relatively small to our stacks. I declined the deal and we continued play. One of the guys eliminated the other and he had me outchipped by quite a bit. He took a few pots off of me and had me at about a 7-1 chips deficit before I made a comeback and beat him. I hope it goes as well tomorrow.

March 17
The Omaha event was a total bust. There were a total of 19 of us who made it to the final day, so we started the day with three tables. Considering there were a couple of really short stacks, I knew we would be losing the one player fairly quickly and consolidating down to two tables. This could be really good news for me or really bad news depending on where the button was going to be. The tournament director drew for the button and it was in the worst possible position, two to my right. I was going to be the big blind on the first hand of the tournament and I was going to lose a substantial amount of my chips if I got involved in a hand.

On our first hand, all of the players folded to the small blind and he just limped (very lucky for me). The flop totally missed me so when he led out with a bet, I dumped my hand. The next hand I was in the small blind and everybody folded to me. I limped because the player to my left was pretty passive and I knew he wouldn't create a big pot unless he actually had something. I flopped two pair and a low draw. I led out and he called and once he did that I wasn't very interested in the hand. The turn was a blank and I hoped he would check it behind me, but he bet. I reluctantly called hoping to hit low and get at least half of the pot. The river was a blank. I checked and he checked behind me and showed his set. As he showed his hand, we lost a player at another table which meant our table was breaking. I hoped that I was going to draw a more favorable position on the new table and have one complete round to find a playable hand to make a stand with. Even though, I didn't get too involved on the first two hands I played, I lost a lot of my chips because the limits were so high compared to our stack sizes (especially mine since I was one of the shorter stacks).

My new seat position wasn't too great. I was in middle position which meant I needed to find a hand to play within three hands or I was going to be forced to take a stand in one of my blinds. The first hand, I got dealt AAKJ and raised. I was called by a player in the blind. The flop was three connecting low cards and he led out. I mucked because the best case scenario was I was going to get half the pot, but that was very unlikely considering the flop. The next hand after that, I was dealt A2JJ and raised again. All of the players folded to the big blind and he looked at my chips stack and said "Ok, I will raise the last of your chips." He had some crap hand like QJ75 and won when he flopped a queen and I failed to improve. The tournament went about as poorly as possible. I finished 18th and only received a small monetary prize.

March 31
PokerStars has been having their 60 billionth hand promotion and I have been spending way too much time online hoping to be one of the lucky winners. During most of the promotion, I behaved myself and only played about three tables which is the maximum amount that I can actually concentrate on.

When the big hand (the 60 billionth hand) was nearing, I played for several hours and realized that it was going to take a lot longer than I thought. At our current pace, the big hand was set to take place around 6 or 7 in the morning. I knew that the closer it got to the actual hand, the quicker the pace was going to be because there were going to be more people playing at that time. I told Steve if he happened to be awake when the hand was about to hit, then give me a call.

I didn't receive the call, but woke up on my around 4:30 my time. I went downstairs sat at my desk and jumped on as many games as possible. I played 11 tables for about an hour when I got the announcement that the hand was hit. I found the table and observed the action. The hand was dealt at a 6-handed $5-10 Limit Holdem table. One of the guys folded which was totally ridiculous to me considering he was going to win at least $500 (but more likely would win a couple thousand) and the winner of the hand was going to win at least $60,000. I was especially surprised he folded because the PokerStars host said (prior to dealing the hand), " "The winner of the hand will have their prize money doubled. On top of that, they will receive an extra $60,000. And you can't win a hand by folding." The guy who won it ended up taking home $102,090 and I am sure he was on cloud nine. I, on the other hand felt like a total idiot. I lost about $300 trying to hit the hand all because I was playing more games than I could actually pay attention to. I am sure if I had won, I wouldn't be thinking I was an idiot, but I didn't win. I don't know how some of these players can play 25 games at one time and actually pay attention. I do know for a fact that it is possible though. My friend, Andrew Li was the first person to make Supernova Elite (SNE) this year and he did it by playing about 25 tables at a time. During that time, he only managed to break even (which is quite a feat in itself) while playing, but earned quite a bit of money by achieving the SNE status which gives cash rewards and other bonuses for players who actually reach it.

April 11
In a few hours, I will be flying to Peru for another Latin American Poker Tour adventure. I am not only looking forward to the tournament (the fields are typically softer on the LAPT events), but am also looking forward to doing a little site-seeing while I am there. Going to Macchu Picchu has always been a dream of mine and I can't believe that I am finally going to make that happen.

I will try and post a couple of updates on my twitter page, but I won't be posting the full tournament report until I get home. Adios!

April 14
I played ten hours of poker today and despite getting cold-decked the last hour of play, I am happy with the way I played. During the first fifteen minutes of the tournament, I doubled up. The blinds were 50-100 and I raised under the gun to 250 holding pocket eights, a player in mid position called and the big blind reraised to 750. I called and the other player folded. The flop was T85 with two spades. The big blind led out for $1500 and I called planning to make a move on the turn. The turn was a deuce of spades and the big blind bet out 3k. I raised for a total of 9k and he just called. At this point, I was pretty certain that he didnít have the flush and if a spade didnít hit the river, I would value bet for the remaining of his chips. The river was a 7 of clubs. He checked to me and I bet $8k which left him about $700 in chips. I didnít want to make an all-in bet because I was thinking that he might release the hand if he thought he might be eliminated from the tournament. I showed my set of eights and he flipped over two red queens. A few hands later, I got the last of his chips when he raised to $250 and I reraised from the small blind to $800 holding pocket threes. He called and turned up Q9 and flopped a nine, but I rivered a three and still sent him home as the first person eliminated from the tournament.

For several hours, I just held my own and then we took our dinner break. I sat with the writers and bitched at Pauly about how bored I was sitting there playing No-Limit. Itís no secret that NL is my least favorite game, but I am forced to play it when I go on these poker journeys because that is the game of choice for most people. Anyway, right after dinner break, I doubled up again when I called a limped 5 way pot with me holding 34 of diamonds. The lady to my left reraised and every person called which gave me nice odds. The flop was K98 of diamonds. She bet out with a pot size bet and all of the players folded to me and I shoved all-in. She got up from the table stood behind her chair and was distraught over what to do. The longer she hesitated, the more it became clear to me what she had. She had aces with no diamonds. She asked in Spanish whether I would show my hand if she folded. I didnít understand her so I just sat there staring straight ahead. Manuel from Los Angeles was at my table and translated for me, but I pretended not to hear him and continued to stare straight ahead. I was not even considering making her feel better if she correctly folded her hand. She called and was drawing dead on the turn. I now had 52k in chips.

My table broke a couple of hours later and I couldnít get anything going on the other table. It was very frustrating for me and I finished the night with 35k in chips.

April 15
Today has to be one of the worst days of my life and that is saying a lot since I have battled cancer and been divorced. Being eliminated from the tournament was only a very very very tiny portion of how bad my day has been.

I went to the tournament feeling positive about my chances especially because I was finally over the hump of the strep throat mess. I sat there patiently and played only a few small pots, but never getting too involved. I felt like I had a good read on most of the players and was about ready to start making my move when Dave Behr, one of the reporters from PokerNews, came over and whispered in my ear, ďDid you hear what happened? The DOJ put out arrest warrants for Isai, Ray Bitar, Scott Tom and eight other individuals who are all probably payment processors. They have also seized the bank accounts of the processors.Ē I didnít know what to say, I think I muttered, ďAre you fucking kidding me?Ē but I canít recall my exact words. My life as I knew it was officially over.

Three hands later, I was in the big blind when a player raised in mid to late position to $4700, the player on the button also called and I looked down at AQ. The player who had originally raised had been playing a lot of pots and he could have been holding anything. I decided to shove all of my $37,000 in chips. The guy thought about it for a very long time and finally called and the other player mucked pocket deuces face up after acting like he was making a huge laydown. The caller turned over pocket sevens and we were set to race. I saw a queen in the window, but immediately saw there was also a 7 on the flop. I didnít improve and was eliminated. I walked out of the tournament room and ran into Thomas who knew I had just been eliminated. He said, ďAre you ok?Ē and I said, ďI am ok regarding being eliminated from the tournament, but my world just came crashing down.Ē Thomas is one of the big guns on the LAPT and he hadnít heard about the indictments yet. Once I informed him, he didnít seem too concerned, but he also lives in Costa Rica. I live in the good ole USA, the country that keeps insisting on taking my rights away, the country that I had just paid a fortune to in taxes. Of course the DOJ indicted the owners of my favorite online poker site on tax day AFTER I had already paid my taxes. It was all a horrible, well-timed fiasco.

I play online poker and supplement my income by doing so, but I make almost all of my money by working with these online companies and I didn't know what this was going to mean for me. If the DOJ just made it impossible for the online companies to transfer money to players from the US, I didn't see how they were going to be able to make transfers to me for work I do. How was I going to be able to continue working in this industry?

Poker has been my life for the past 8 years. It has provided me with a life that I once only dreamed of. I travel all over the world, work flexible hours, and have made some of the best friends ever. All of those friendsí lives are also going to be changing. My best girlfriend, Halli is finally working with PokerStars (a dream job of sorts) and she doesnít know if she has a job anymore, my writing friends Pauly, Brad, Change 100 (and many many more) make most of their money by reporting on various tournaments and covering poker news stories, my friends Tricia, Jesse, and Skye make their living strictly by playing online poker. I have so many more friends who are going to be affected by the recent events, but right now I am kind of focusing on what my plans are going to be. I have somewhat prepared myself for this day. I sold my site last year for a large sum of money and invested that money in a beautiful house by the beach, I have stashed away money with a financial planner, and I have started working on projects that could provide alternate sources of income. Even though I was somewhat prepared for this, I am devastated. Sos sensed my despair and said ďLetís go see the city and enjoy our time in Lima.Ē

We took off on an adventure and it was exactly what I needed.

April 23
I posted my complete trip report about my adventures in the 2011 LAPT Peru event. The two entries below (April 15 and April 14) discuss the poker portion of my trip.

April 29
I cashed out my PokerStars account the other day and literally got choked up about it. I have played on the site since its inception in 2001 (actually before that because I was a beta tester) and I feel like a small part of me is missing.

I absolutely, wholeheartedly love PokerStars (you would think it was my company) and even more so I love the opportunities that it has provided me. I am going to miss playing online poker and look forward to the day when our government comes to its senses.

May 9
I played in the Omaha tournament at the California State Poker Championship at the Commerce Casino. I ended up finishing fourth out of 149 players. Tournaments are so discouraging sometimes because rather than being proud of that fourth place finish, I feel disappointed that it wasn't good enough. The funny thing is that even though I feel like that, I am ready to do it again today. Am I a masochist of some sort?

Although there were some interesting hands, my favorite moment of the tournament was when Jim Meehan asked the five railbirds watching our table if they had an extra buffet ticket. They fled like cockroaches in a well-lit room. I guess they realized they were drawing dead at our table.

May 18
It's early morning and I just got home from the HORSE tournament at Commerce. There are nine of us left and we resume in the afternoon at 4pm. I won the title in 2009 and 2010 so I am going for my 3-peat. I will write more after it's over. For now, I gotta get some rest.

May 19
I ended up finishing in fourth place in the HORSE event which is very disappointing. Overall, I have had a great month (two fourth place finishes out of two events played), but I sooooo wanted to 3-peat.

June 1
It's WSOP time and I am ready to kick some ass. I drove up early so I could have a night out on the town before buckling down and taking care of business. I met a bunch of the media people for some bowling which meant very little of the bowling and a whole hell of a lot of drinking. Today I will be playing my first event, $1500 Omaha Hi-Low. The rest of my schedule has yet to be determined.

July 15
I have been home from the WSOP a little over a week now. I finally feel like I have recovered from the long hours I put in while playing and decided to buckle down and write my 2011 World Series of Poker Report.

Overall the series was good despite cashing in none of them. I freerolled into almost all of them by playing the cash games, satellites, and smaller tournaments at other casinos. I plan on taking the same approach next year. I always heard the cash games were good and now I know for certain that they are too good to pass up.

I will probably spend another day or two taking care of some business around the house before I head out to the casinos again. Hollywood Park has a great mix game that I like to play in and then The Bicycle Casino will be having their Legends of Poker series at the end of the month. As of now, there are four events that I plan on playing. I also have to go to Reno on some business and might play a tournament or two while there. They have an Omaha tournament on one day and a HORSE event on the other day that I am going to be in town... talk about great timing.

July 21
Another WSOP is in the books and the November 9 is set. I have enjoyed watching the coverage on ESPN 2 this year which is saying a lot because I typically don't like watching poker on television. I thought that Phil Hellmuth and Antonio Esfandiari did a fantastic job at commentating and I learned a great deal about their thought process and how I might improve mine in No-Limit Hold'em. I know many people aren't a huge fan of Hellmuth, but I have always thought he was a decent person despite his crybaby antics and that he is a talented tournament poker player. During this coverage, I liked him even more because he wasn't emotionally involved in the hands being played so he was able to communicate his thoughts in a rational manner that made a lot of sense to me.

I am not too sure if I am going to use this newfound knowledge in any No-Limit tournament coming up. I am still not a huge fan of the game and would much rather spend my time sitting in a mixed game. There are four mixed-game tournaments at the Legends and two in Reno that I will be playing in for sure and if I get a wild hair, I might play in one or two No-Limit events as well.

July 28, 2011
My trip to Reno was a bust, but the trip was fantastic. We left a few days early so we could enjoy some other cities on our way. We drove along the coast and stopped at Pismo Beach and San Luis Obispo before heading towards the mountains where we spent a full day in Lake Tahoe. I have been to Tahoe a few times before, but it has been about 6 years since my last visit. It is so beautiful there and I made a mental note to not make it another six years before returning again.

As far as the the tournament goes, I only made it through half the field in the Omaha tournament and in the HORSE, I was eliminated in 15th place and they paid 9. I don't think I will be going back to Reno anytime soon and I am now considering going to Tahoe for their WSOP Circuit Event in November.

The PokerStars WCOOP schedule has been announced and it looks great. It is so disappointing that I won't be able to play it in this year due being a resident of the US. JoeUgly obviously agrees because he posted on Twitter, "As an American this seriously feels like I am being mocked" in response to Liv Boeree's post, "Woohoo WCOOP schedule has been released!"