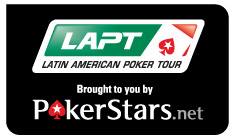 Poker players from around the globe have been heading south of the border ever since PokerStars.net became the official sponsor of the Latin American Poker Tour (LAPT). With stops in picturesque locations such as Costa Rica, Chile, Argentina, Uruguay and the Bahamas, it's not hard to understand why the LAPT continuously draws players from around the world.

As soon as you arrive at an LAPT destination, you will immediately know that you are in for a treat. With activities that include zip lining, snorkeling, jet skiing, and white water rafting around every turn, it could be easy to get overwhelmed with how much there is to do at each LAPT location. Whether you are an adventure junkie looking for thrills, or just prefer to lounge in the sand beneath the sunny skies while enjoying a cocktail, there is something for everyone at the LAPT – not to mention the action happening inside the poker room.

Each LAPT event is kicked off with a welcome party, where the players can mingle and enjoy hors d'oeuvres and drinks compliments of PokerStars. The party can be a great opportunity to put faces to familiar online screen names, size up your opponents, or meet new friends from around the world. You are also sure to meet and mingle with several members of Team PokerStars Pro like Vanessa Rousso, Humberto Brenes, and Alexandre Gomez. After a couple of hours, the party tends to gradually move into the tournament room, where players can try their luck in the many satellites that are being offered for the Main Event.

Once the welcome party wraps and the last satellite hand is dealt, players are sure to enjoy a good night sleep at one of the luxurious hotels that PokerStars includes in their packages. The hotel is usually just a short walk to the tournament room where you will be hitting the felt in the morning. Once you are rested and ready, you will find that playing poker at the LAPT is a unique experience that won't soon be forgotten. Because poker tournaments are relatively new to Central and South America, most players find that the fields are generally softer than on other poker tours. With more gambling at the LAPT combined with the eccentric personalities of the local players like Costa Rican Team PokerStars Pro Humberto Brenes, each event can feel more like a raucous party than a poker tournament. However, make no mistake: the money you are playing for is serious cash and the winner always walks away with a good chunk of change.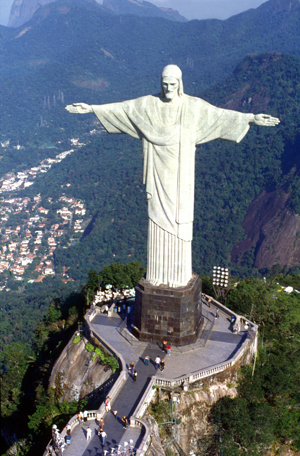 As they do on all of their tours, PokerStars goes above and beyond what's necessary to take care of their players at the LAPT. The tournament staff is professional and friendly and there are always interpreters on hand because of language barriers. The events are run efficiently and planned carefully with the players in mind. If you are used to playing tournaments on PokerStars.com, you will be pleased to find the live tournament structures just as impressive. With long levels and plenty of starting chips, players enjoy an optimal amount of play throughout the events. If you are unlucky enough to get busted out of the Main Event but still have the poker itch, there are usually other tournaments and cash games being offered on site. If you have had enough poker and just want to unwind, the tight-knit community of players and staff tends to be friendly, welcoming and ready for a party at any hour.

If you want to join us on the Latin American Poker Tour, you can qualify at PokerStars.com. Satellites for the next LAPT event are running daily, with winners receiving a package that includes a buy-in for the main event, hotel accommodations and cash to use for travel expenses. The Steps program on PokerStars is a great way to earn a package by only making a small investment, or there are large buy-in direct qualifiers in which one out of ten players generally win a LAPT seat. Visit PokerStars.com for full details on how to qualify for any of their international tours. If you qualify online, you will receive a player's bag when you arrive at the destination, which is typically filled with all kinds of goodies from PokerStars, not to mention the bag itself which is always high quality and a nice memento from your trip. You can also buy in directly to the event or just grab your passport and try your luck in the live satellites that are always offered on the tour.

You can read about our adventures on the Latin American Poker Tour by clicking the links in the left navigation.