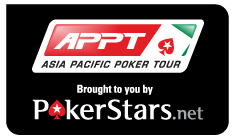 Having already put its trademark stamp on tournaments all over the world, PokerStars truly globalized poker when they became official sponsor of the Asia Pacific Poker Tour (APPT). With numerous stops in several Asia Pacific destinations like Macau, Manila, Auckland, and Sydney, the APPT gives players the opportunity to play poker in some of the world's most glamorous vacation spots. The best players in the world repeatedly show up for these events, creating star studded fields that always promise to be competitive and entertaining.

Time and time again, PokerStars has marked their international tours with great structures, big guarantees and lavish accommodations and pampering for their players. The APPT is no exception, and certainly lives up to the standard set by all other PokerStars tours. From the moment a qualifying PokerStars player steps off the plane at an APPT destination, they will immediately understand why the tour is so popular; each stop is chosen carefully to be at only the most premium Asia Pacific locations where players can enjoy the atmosphere both inside and outside of the casino.

Players will undoubtedly be impressed with the luxurious accommodations that will be arranged for them when they qualify for an APPT event online at PokerStars. The hotel rooms are spacious and comfortable, and are always located very close to the tournament action so that players will surely get the rest and relaxation needed to play their best. Once they check into their hotel, PokerStars players will be welcomed with a party that is typically one for the books. While enjoying complimentary food and drinks combined with music from a local DJ or live entertainment, guests will have the chance to mingle with other players and get to know their opponents before facing them on the felt. The party is also a great opportunity to meet and talk with members of Team PokerStars Pro, a group that is made up of poker's biggest celebrities. Once the welcome party wraps, there are typically satellites and cash games running into the night so that players won't have to wait until the morning to scratch their poker itch. Of course, if you have qualified beforehand at PokerStars.com, you can relax before getting some much needed rest for the Main Event, which usually begins the next day.

If you have never played in a PokerStars tournament before, you are in for a real treat. The events are run efficiently and professionally by knowledgeable staff members who are sensitive to the needs and language barriers of their international players. The tournaments themselves are carefully structured with the players in mind; large starting stacks combined with long levels and gradual blind increases provide an optimal amount of play and minimize the luck needed to make your way to an APPT final table. Each event boasts a large prizepool that will certainly motivate you to play your best and push your skills to the next level. Every Asia Pacific Poker Tour event is an opportunity to make a name for yourself and stand out against a field of elite players from around the globe.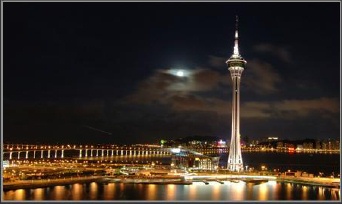 If you are unlucky enough to be knocked out of an Asia Pacific Poker Tour event, you will be happy to know that there are numerous ways to enjoy the rest of your trip, in and out of the poker room. If you still want a shot at bringing home some extra cash, there are usually cash games and side events running, not to mention the casino games where you can try your luck at beating the house. If you have had enough gambling and want to explore your surroundings, there are countless activities surrounding you at each exciting APPT destination. Whether it be taking a tour of Macau or doing a controlled jump off Auckland's Sky Tower, there is something for everyone at each Asia Pacific Poker Tour destination. In fact, there's so much to do at each location that we recommend planning a few days before or after the tournament so you are certain to have time to explore.

If you would like to join us on the next Asia Pacific Poker Tour stop, you can qualify at PokerStars.com. There are several ways to win your package, which will include cash for travel expenses, hotel for the duration of the tournament, and of course, your Main Event seat. In addition, you will receive a player's bag when you arrive at the destination, which is sure to be filled with all kinds of great quality apparel and accessories from PokerStars. Qualifying online has never been easier with the "steps" program on PokerStars.com, in which you play single table satellites and work your way up until you finally receive your package. Winning a package by playing steps can be done for very little money, but it might take a while. For those of you who don't want to spend as much time and don't mind spending a bit more money, there are always direct qualifiers in which one out of every 10 player is typically awarded with a package. There are also smaller satellites into these large qualifiers, which are usually running daily. For full details on how you can win your seat and join us at the next Asia Pacific Poker Tour stop, go to PokerStars.com. You can also read about our past poker journeys at the APPT, by clicking on the links on the left side of this page.